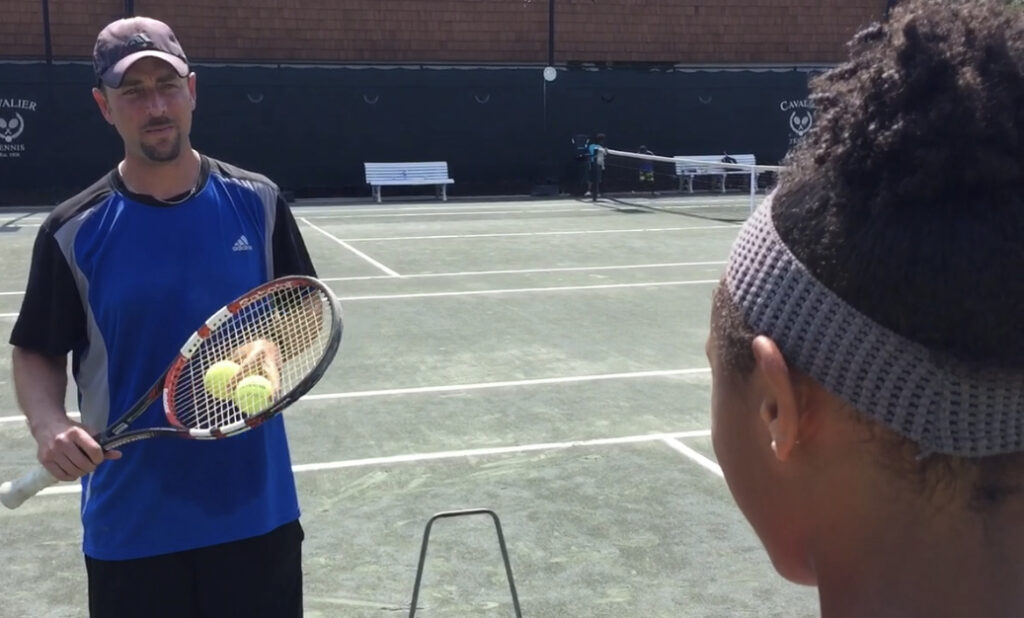 👆For more on and off the court…👆

ABOUT
Father. Husband. Dog Lover.
Coach. Author. Speaker. Video Analysis. Co-owner of 7 Shot Tennis.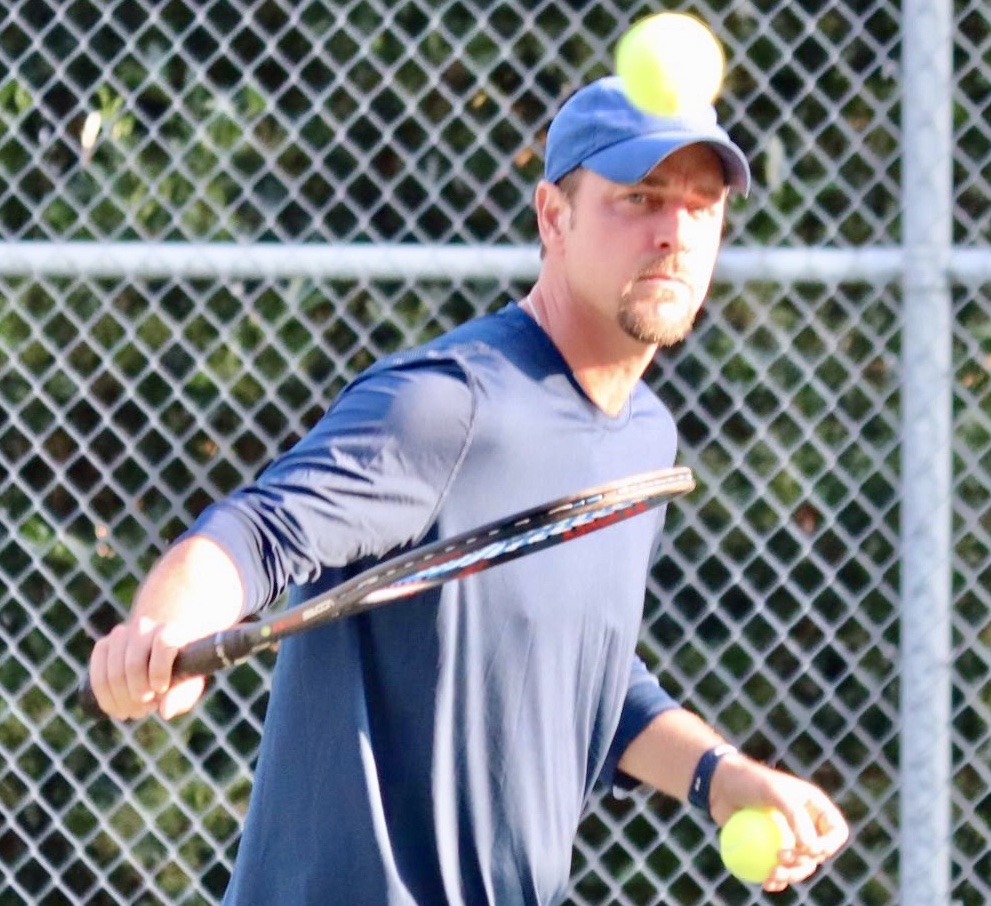 COACHING EXPERIENCE
ATP Tour and WTA Tour Coach
Division 1 NCAA College Coach (9+ years)
Author
Academy and Club Director (15+ years)
Speaker at PTR Symposium, USPTA Coaching Conventions, USTA Regional and Competitive Training Centers, College Exposure Camps
Click here for STUDENT SUCCESS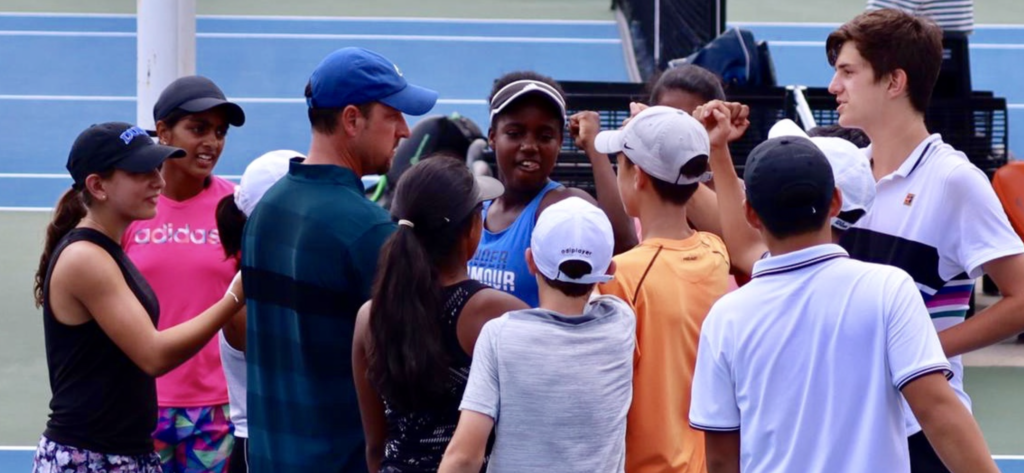 Career Highlights:
Won a Gold ball at the Boy's 18's National Indoor Championship
Won a Silver ball at the Boy's 18's USTA National Clay Court Championships
ITF Junior world ranking #336
3-time High School State Champion (Illinois 1995 and Florida 1997 and 1998)
Played for and graduated from the University of Michigan
NCAA ranking of #28 while playing on Wolverine squads that ranked inside the NCAA top 20
All Conference Award (5th Year) at University of South Florida, helped team win Conference USA title and finish the year ranked #17 in the nation
Career wins over top pros and NCAA champs: James Blake, David Martin, Jeff Morrison, Robert Kendrick, K.J. Hippensteel, Matias Boeker, and more.
Graduate school: Illinois State University in graphic design
COACHING AWARDS
2012 USTA Virginia Teaching Pro of the Year
2013 PTR Mid-Atlantic Teaching Pro of the Year
2014 PTR Virginia Member of the Year
2019 USPTA Mid-Atlantic Teaching Pro of the Year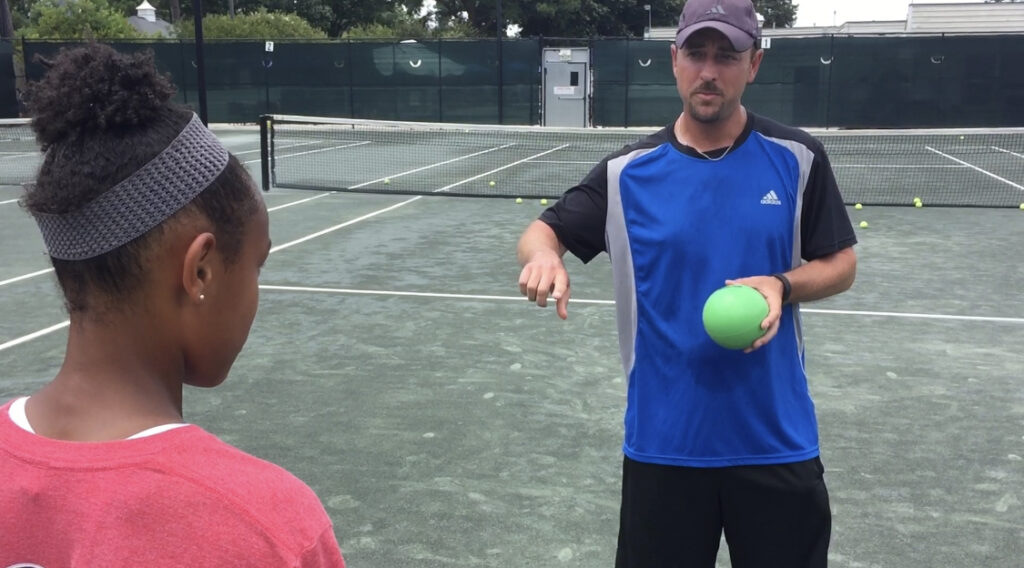 Tennis runs in Coach McCain's blood. Both of his parents have been college coaches. His Father, Dave, has coached dozens of top nationally and world ranked players, and served for years as the Director of Tennis at Saddlebrook Resort in Florida. His mother Susan played for and later coached at Southern Illinois University.

His sister Kelly won several national junior titles, was an All-American at Duke University, played in all 4 grand slams while achieving a WTA ranking of #117, and also coached the Duke women's tennis team to a national championship.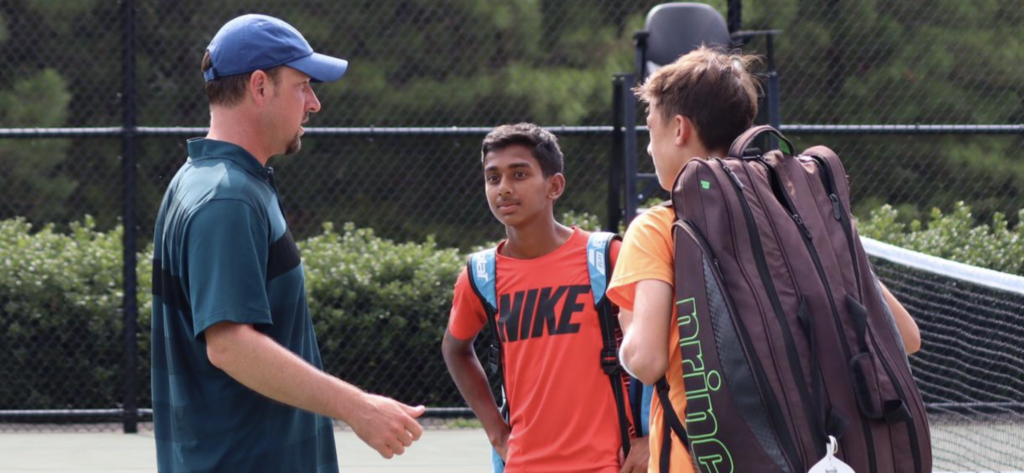 With 9 years of Division 1 college coaching under his belt, McCain has also coached junior squads at the USTA National Team Championships, the USTA Mid-Atlantic National Team at Zonals, and many others.

For 3 years, Coach McCain served as the Co-Director of Tennis at the Higueras-Gorin Tennis Academy. During this time, he worked for legendary coaches Jose Higueras and Vitaly Gorin, who worked with a wide range of top nationally and internationally ranked juniors, ITF champions, and WTA and ATP pros who won titles at every level, including grand slams.

McCain was the USTA Manager of Player Development and has been a Head Pro and Tennis Director at Clubs in well over 20 years of experience. He has coached and traveled with players on the ATP and WTA pro tours, and worked with dozens of players that have won national, international, junior and collegiate titles. He has worked with over 100 players that have received college scholarships and helped those families navigate their way through the recruiting process.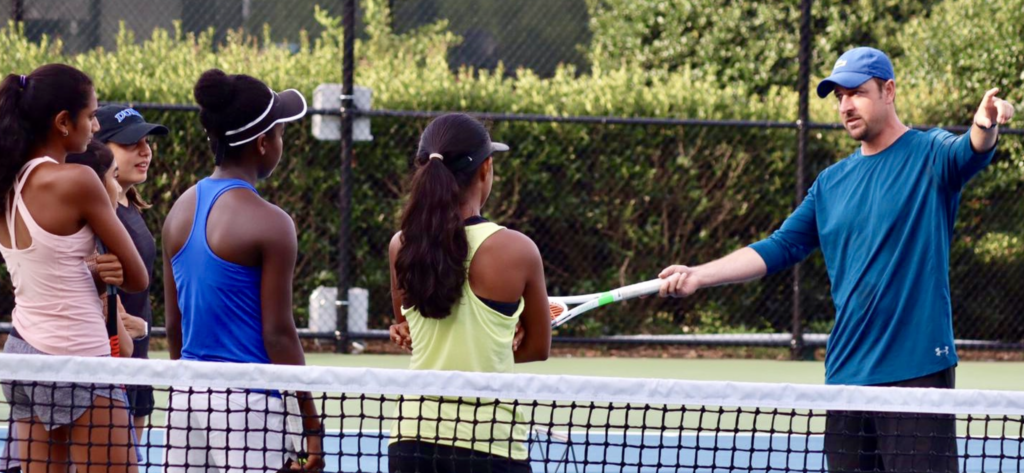 McCain's published work and coaching experience have lead him to be a speaker at USTA regional training camps, the PTR Symposium, and USPTA coaches conferences.

For 9 years, he worked with the PTR as a Tester and Clinician, running coaching education workshops part-time, while serving as the Tennis Director for Cape Henry Racquet Club in Virginia Beach.

AUTHOR
McCain has published 6 books on tennis on topics ranging from raising a champion, goal setting, movement fundamentals, biomechanics, tactics and strategy.

His work provides readers with research and analysis from the most respected tennis minds in the world.

McCain co-wrote The 7 Shot Tennis Playbook with the creators of Universal Tennis Rating (UTR) and his fellow co-owners of 7 Shot Tennis. The 7 Shot Tennis PLAYBOOK is an interactive notebook that outlines drills, scripted plays, games and the inherent strategies within the universal language of 7 Shot Tennis. Graphic displays of target areas and diagrams of tactical positions visually show players and coaches how to use this simple yet sophisticated system to train effectively based on recent performances, chart matches and track progress.

Creator and Founder of UTR (Universal Tennis Rating) Dave Howell said "This book is an Ace." How the Tennis Gods Serve dives deep into the technical and tactical realm of the sport's most influential shot. The 6 stages of the Serve are revealed from videos and analysis of top pros. Proven strategies of how the tennis gods back up their serves with patterns of play, metrics and habits of elite servers are also included. Available only in ebook format, the content is driven by short videos and contributions from many of the top tennis minds in the world.

The critically acclaimed book Functional Training For Tennis has hit the Top 10 on the Amazon Bestseller's List. The International Tennis Performance Association said "Read this great resource from one of our ITPA members and a great coach and trainer Dan McCain."

Movement Specialist to Grand Slam Champions & Olympians Allistair McCaw of the McCaw Method Sports Performance said "In today's game, one thing is for sure: the best players are also the best movers. 'How the God's move' is a must read for those who not only wish to improve their game, but better understand the mechanics and elements of better movement."

Grand slam champions, NCAA champions, former players ranked in the top 20 in the world, & household tennis names such as Vic Braden, Tim Mayotte, legendary Stanford Coach Dick Gould, & ATP Tour veterans deliver messages about their journey, mental toughness and peak performance. Momentum in Tennis reveals the life lessons and perspectives on the mental game from the top coaches and players in the world.

Appropriate for all levels of tennis players, The I Formation contains sections of notebook-like pages with tennis art & photo-sequences of the pros regarding school, off the court life, parents & family, friends, & travel to name a few. The book also can be used as a goal setting workbook for players & coaches to record progress & plateaus. Pages in the book serve as a goal setting map of each aspect of a player's tennis game, with pages containing the biomechanics & parameters of technique of a sound stroke listed with guided open space. The journal guides players to express their goals, fears, confidence, & progress by date & year. Pages regarding strategy, tactics, game style, emotional awareness, momentum, & more also are included, encouraging players to evolve, simplify & solidify their tactical & technical goals, & understand what it takes to reach them.

BUSINESS CARD